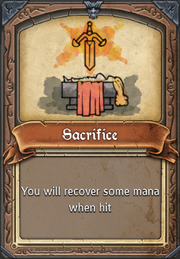 You will recover some mana when hit.
Adds an amount of mana to each mana pool equivalent to this perk's level (level 3 will add 3 mana), whenever you are hit.
Use this to counter Mana Shield's mana drain when hit (if you match their levels with each other, you will have the benefit of damage reduction with no mana loss).