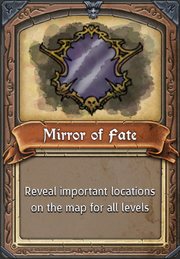 Reveal important locations on the map for all levels.
Reveals every special room on the floor excluding the secret room.
Given that this doesn't reveal the secret room, doesn't actually show the path to the room, and hides the fact that you haven't actually been in a room, this perk is less appealing than it seems.
Useful on Floor 1, or in an Endless or Daily game.