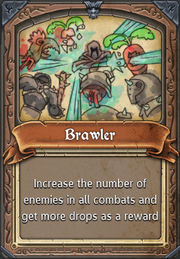 Increase the number of enemies in all combats and get more drops as a reward.
• If you can handle it, Brawler is a wonderful perk for those looking to get a high score due to getting a higher kill count and level.
Hadar the Templar starts with this perk.